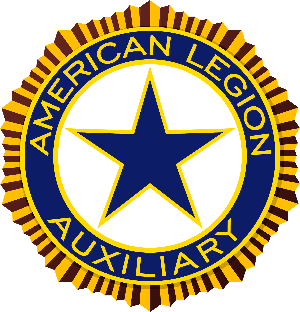 Virginia Girls State is a program of American Legion Auxiliary, the world's largest women's patriotic service organization. For nearly a century, the American Legion Auxiliary has been serving, helping, and meeting the needs of our nation's veterans, military, and their families — both here and abroad.
---
The 2021 ALA Virginia Girls State Program will be held virtually during the week of 6/20-26/2021
The American Legion Auxiliary Virginia Girls State program is committed to providing a safe and healthy environment for the Virginia Girls State program. We have been monitoring the Covid 19 pandemic effect on our program and have determined this is the safest course of action for 2021.
Please be aware we will continue to plan to have a program which will accomplish our goal of teaching rising high school seniors the responsibilities of citizenship in a democratic society.
We will continue to update this website with information regarding the changes to the 2021 program.
Margaret Dellinger, 2021 Director
American Legion Auxiliary Virginia Girls State
2021 ALA Girls State Virtual Program Overview
Important Info about the 74th Session
Virginia Girls State applicants must have their own email address, internet access and device (preferably with a camera as the main platform will be Zoom).
Once registration is completed girls will be randomly assigned to a city and party and receive their invitation to the Zoom platform.
The program starts on Sunday evening June 20, 2021 at 6 pm with all participating in the opening Assembly.
The first city meeting will be after the assembly. Monday, June 21 through Friday, June 25, 2021 the daily schedule is 9 am to 1 pm.
The schedule starts off each day with a Flag ceremony and Inspirational remarks at Assembly.
Following the assembly will be breakout sessions.
Attendance will be taken to assure the delegate participates in the program.
A certification of completion will be mailed to the delegate after the program.
June 20 to June 25, 2021
Sunday evening – 6pm
Assembly on Zoom – "Celebrating 100 Years of Service"
The American Legion Auxiliary has existed for 100 years. Session 74 will begin with welcoming remarks from ALA Virginia Girls State staff and presentations of ALA programs ending with the swearing in of girls as citizens of ALA Virginia Girls State. Introduction of the Girls State Song.
Breakout Sessions – First City meeting for introduction and Orientation.

Monday
Morning Assembly – Presentation "Becoming an Informed Citizen"
Breakout Sessions – Cities will meet to nominate City Mayor and other officers. Candidate speeches will be given. City Elections held.

Tuesday
Morning Assembly – Parliamentary Procedure Class by Mary Loose DeViney, Professional Registered Parliamentarian
Breakout Sessions – Federalist and Nationalist Parties meet separately for the purpose of selecting a State Party Chair and Clerk who presides over State party Convention on Wednesday for Girls State Governor and Lt Governor. Girls Nation applications to be turned in to counselors.

Wednesday
Morning Assembly – "How a Bill Becomes a Law" from Virginia General Assembly.
Breakout Sessions – Statewide Party Conventions for Governor, Lt. Governor. Speeches to be given and each city's party chair and party clerk tally the reported votes for the ballot.

Thursday
Morning Assembly – Presentations by The Honorable Governor Ralph Northam and Lt. Governor Justin Fairfax. Assembly for Platform speeches by ALA Girls State Governor and Lt Governor Candidates and campaign rally. Elections begins online.
Friday
Morning Assembly – Presentation by The Honorable Mark Herring, Attorney General of Commonwealth of Virginia and The Honorable Justice Mims, Justice of The Supreme Court of Virginia. Scholarship winners announced. Statewide election results announced, and Girls Nation Senators announced. Swearing in of the Virginia Girls State Governor and Lt. Governor. 2021 Virginia Girls State Governor Speech. Final remarks from the 2021 Director. Girls State Farewell Song.
Adjournment 1:00pm
---
Virtual Meetings Tips and Etiquette
Virtual meetings can be easy and fun if everyone remembers a few important items.
To prepare for your meeting
Arrive early to test your technology. You can join with video using a smart phone, computer or tablet.
Find a quiet well-lit space with little or no distractions. Let others in your house know that you are on a video conference so they do not appear in the background.
Some basic rules and protocols
If you attend with a webcam and microphone:
Please mute your microphone unless you are speaking.
Center your face in the camera frame.
Please no eating, taking calls or other disruptive behavior during the meeting.
Be aware of your appearance. Just as you can see other attendees, they can see you.
Be courteous to others when they are speaking. Remain attentive and on camera.

If you attend by phone only:
Please mute your phone unless you are speaking.
Please minimize background noise.
Do have a tripod or something to lean your phone against during the meeting.

Be a good participant:
Remember you are on camera and you do not know who is watching you. Try not to yawn or make facial expressions you do not want others to see.
Avoid checking emails or texts. Stay present, give the meeting your attention.
There will be breaks between sessions but if you must leave your seat during the meeting turn your camera and audio off.
Dress as if you were in person. Getting dressed can put you in the right state of mind!
Have water and tissues nearby.
Relax and enjoy connecting with others.
---
Program Description
Within the Commonwealth of Virginia, for one week each year, a new state comes into being. The physical boundaries of this "state within a state" are the limits of a college campus, but there are no limits to its usefulness in promoting real-life citizenship in Virginia.
Since the inception of the American Legion Auxiliary Girls State program in 1937, nearly one million young women nationwide have had the opportunity to learn firsthand how their state and local governments work. The program has grown to some 20,000 participants annually.
This adventure in Americanism is sponsored annually by the American Legion Auxiliary with the cooperation of many civic clubs, school groups, and community-minded businesses.
Through this program, the American Legion Auxiliary hopes to make our young citizens realize that they are an essential part of their government and are responsible for its character and success. Through it, we seek to teach them individual responsibility to the community, state, and nation.
ALA Virginia Girls State provides participants an opportunity to learn, in a few days, the mechanics, objectives, and ideals of democracy. "Learning by doing" is the keynote to the success of this program.
---
Eligibility Requirements
Candidates for Virginia Girls State are chosen through an interview process conducted by your local American Legion Auxiliary Unit. Candidates are evaluated based on their leadership abilities, interest in government, service to others, and academics.
Only young women who have completed their junior year of high school and have at least one semester of high school remaining are eligible to participate.
Homeschooled students are eligible to attend ALA Virginia Girls State. The teaching parent must be educating under the Commonwealth of Virginia Guidelines for homeschooling.
Participants must be United States citizens or legal residents of the United States. Proof of legal status are:
A birth certificate certified by a State Bureau of Vital Statistics
A court-certified copy of legal adoption papers showing place and date of birth
A state-issued driver's license or state-issued (ID) card that is in compliance with the federal REAL ID Act of 2005, Pub. L. 109—13, 119 Stat.302
A government-issued passport with proper endorsement for visiting the United States
A U. S. government-issued military ID card or dependent ID card
In case of foreign birth, a potential participant may present any certificate or document duly issued to the bearer by the U.S. Department of State or the U.S. Department of Homeland Security, such as a NEXUS card.
For more information contact your District Registrar.
---
Application Process
Delegates are selected by local units of the American Legion Auxiliary whenever possible. Each ALA local unit determines its own process for selecting delegates and contacts the high schools in its area. If your school hasn't been contacted by a representative from the ALA District or a local unit then you may follow the steps below for help with the application process.
Using the map below, locate your hometown or high school to determine your district.
Contact the registrar of your district via email for the assistance with the application process.